Summary of 2022 Reserves

Reserves as of December 31, 2022
Company Share Reserves
Description
Light &
Medium Oil
(Mbbl)
Tight
Crude Oil
(Mbbl)
Conventional
Natural Gas
(MMcf)
Shale
Gas
(MMcf)
Natural Gas Liquids
(Mbbl)
Total
(Mboe)
Proved developed producing
Proved developed non-producing
Proved undeveloped
220,371
2,941
106,514

324

727

9,393

377,396
6,172
190,648

266,241

47,926

944,099

49,224
4,101
104,466
377,192
16,786
409,498
Total Proved
Probable
329,827
119,065

10,444

8,851

574,216
242,773

1,258,266

877,640

157,791
100,163
803,475
414,815
Total Proved plus Probable
448,892
19,295
816,989
2,135,906
257,954
1,218,291
Net Present Values
Summary of Before Tax Net Present Values (Forecast Pricing) As at December 31, 2022



Before Tax Net Present Value ($MM) (1)

Discount Rate

Description
0%
5%
10%
15%
20%
Proved developed producing
Proved developed non-producing
Proved Undeveloped
9,551
491
9,962
7,916
407
6,728
6,563
353
4,813
5,638
315
3,584
4,984
286
2,747
Total proved
Probable
20,004
14,061
15,051
7,967
11,729
5,240
9,537
3,754
8,016
2,845
Total proved plus probable
34,065
23,018
16,969
13,291
10,861
(1) Includes abandonment and reclamation costs as defined in NI 51-101 for all of our facilities, pipelines and wells including those without reserves assigned.
---
Profitably Converting PDP Reserves to Cashflow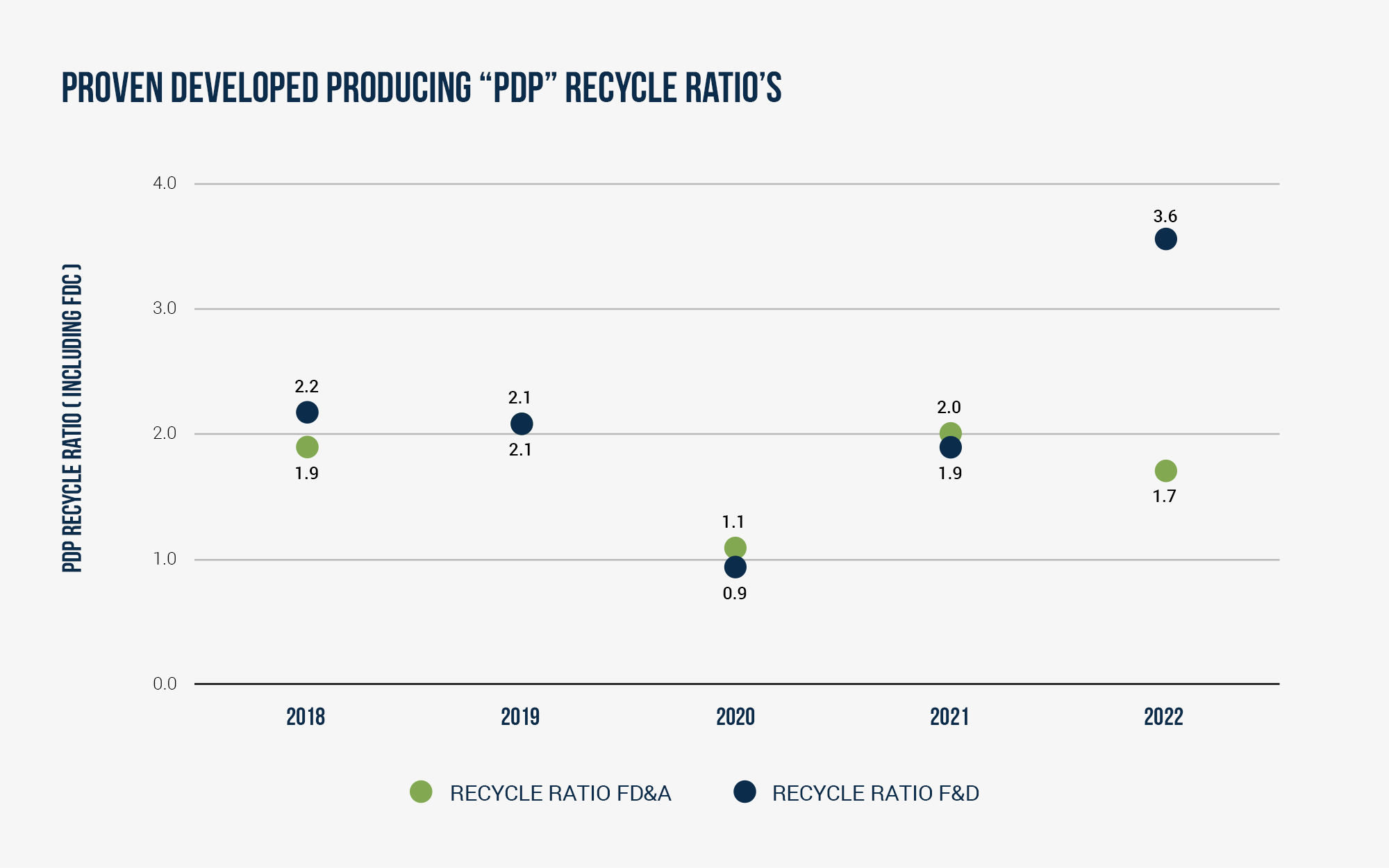 RECYCLE RATIO is a key measure of profitability in the oil and gas industry. The ratio is calculated by dividing the profit per barrel of oil by the cost of finding and developing the barrel of oil. Whitecap focuses on PDP recycle ratio as this reflects whether we are generating sufficient cashflow to replace the barrels we are producing, and therefore can grow economically through internally generated cashflow.
---
Sustainable Reserves Growth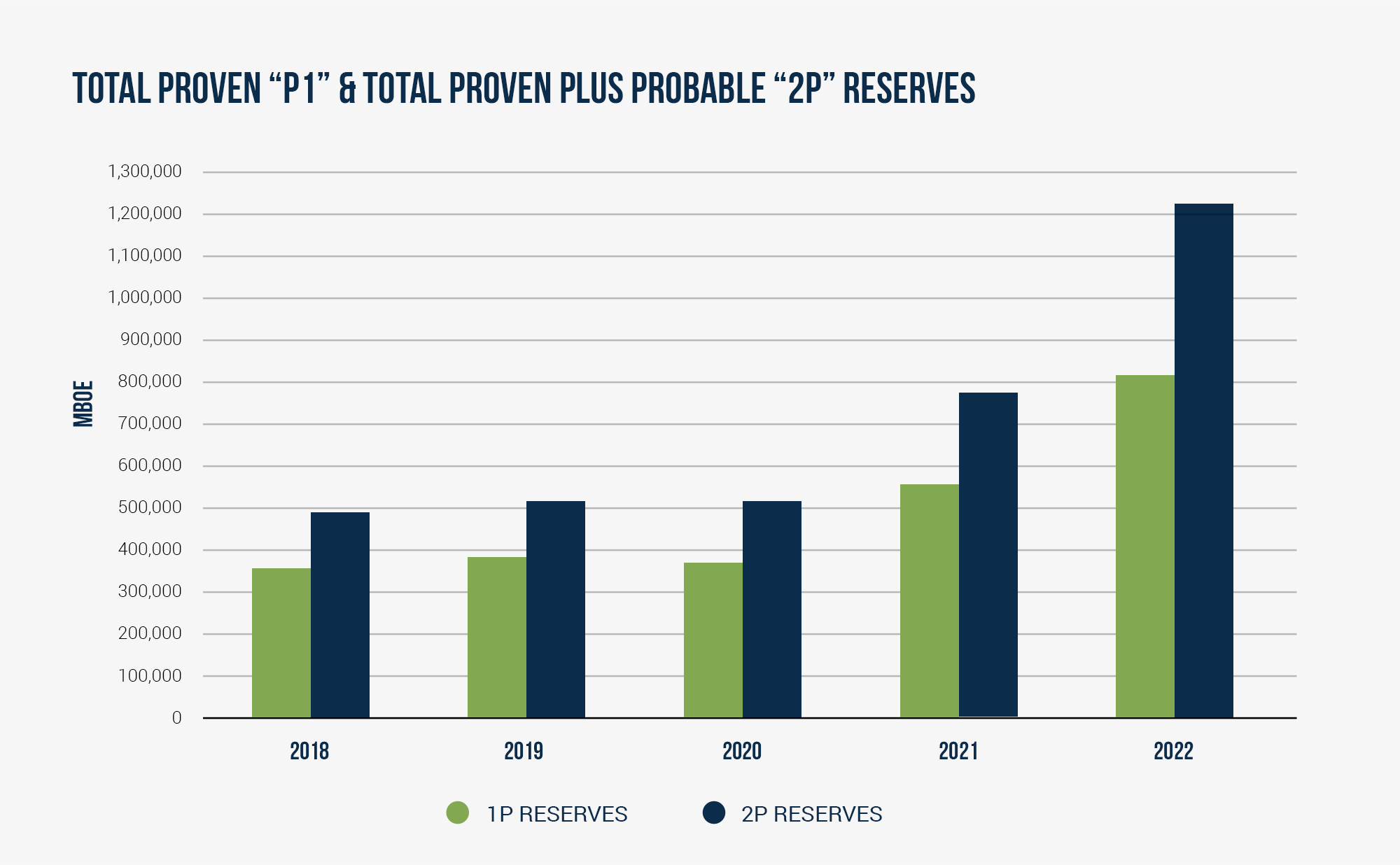 Click here for full details and disclaimers on our 2022 year end reserves