Whitecap Resources
A Responsible Energy Story
At Whitecap Resources, we're proud to be the operator and majority owner of the Weyburn Unit in southeast Saskatchewan and the sole owner and operator of the Joffre Unit in central Alberta. These developments inject carbon dioxide (CO2) safely, responsibly, and permanently deep underground to increase oil production from two crude oil reservoirs. The Joffre Unit is Canada's first commercial CO2 flood for enhanced oil recovery. Weyburn is backed by years of extensive scientific research and today is recognized as the world's largest carbon capture, utilization and storage project for enhanced oil recovery in the world using anthropogenic CO2.
Frequently Asked Questions
---
Here's How it Works
Collecting waste emissions

At Weyburn, we purchase CO2 from the Boundary Dam Power Station in Estevan, Saskatchewan, and the Great Plains Synfuels plant in North Dakota. At Joffre, we purchase CO2 from the NOVA Chemicals' Joffre manufacturing facility in central Alberta. Without these two operations, the majority of the CO2 would otherwise be released to atmosphere.

2.0 Million Tonnes of CO2

are sequestered each year (equivalent to 3,125 square kilometers of mature trees growing for one year).

Safe Injection of CO2

We inject CO2 at high pressure into the producing formation 1,500 metres underground. Injecting CO2 deep underground safely stores carbon.

3X1,500 metres is equivalent to three times the height of the CN Tower in Toronto.

Sustainable Oil Production

The CO2 acts likes a solvent to flush otherwise unrecoverable oil from pores in the rock. This results in incremental oil production that could not be achieved with conventional means.

Extracting Valuable Products

At the surface, oil and natural gas liquids are extracted for sale. The CO2 produced during oil recovery is returned to the reservoir so that all injected CO2 is permanently stored deep underground.
---
Small Footprint Big Impact
We inject CO2 to maximize well performance, keeping a small
footprint and safely storing greenhouse gas (GHG) emissions underground.
2 million tonnes CO2
are stored each year as part of CO2 enhanced oil recovery.
> 40 Million Tonnes CO2
over the lifetime of these projects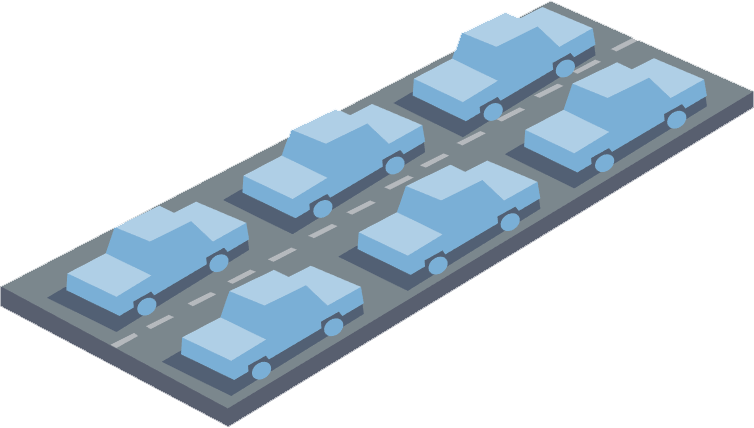 = 8m
That's equal to taking 8 million cars off
the road for an entire year.
Locations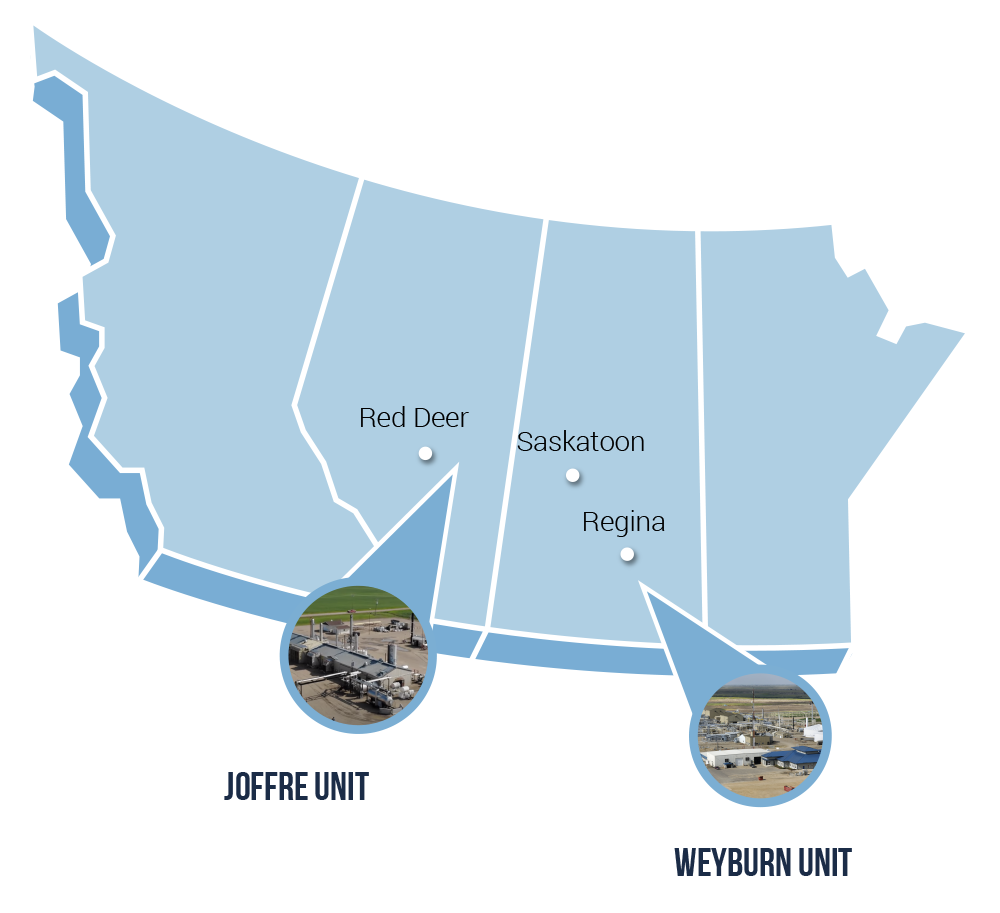 ---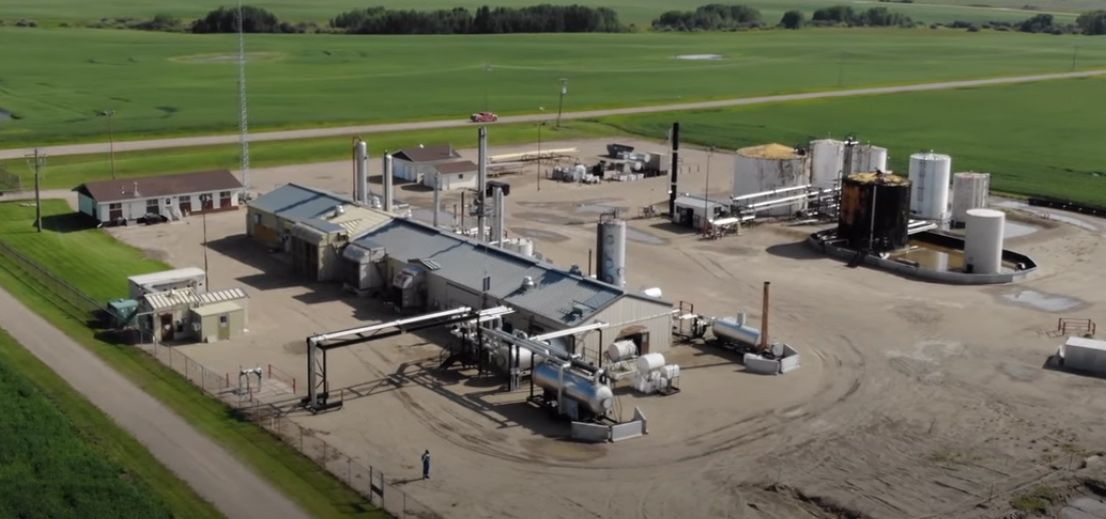 Joffre Unit
The Joffre Unit has safely stored over 1,000,000 tonnes of CO2 that
would have otherwise been released to the atmosphere.

Year C02 Injection Began
1984
Average Annual Injection Since Inception
36,000 Tonnes
Total Sequestered To Date
1,350,000 Tonnes
Current Production Rates
375 BOE/D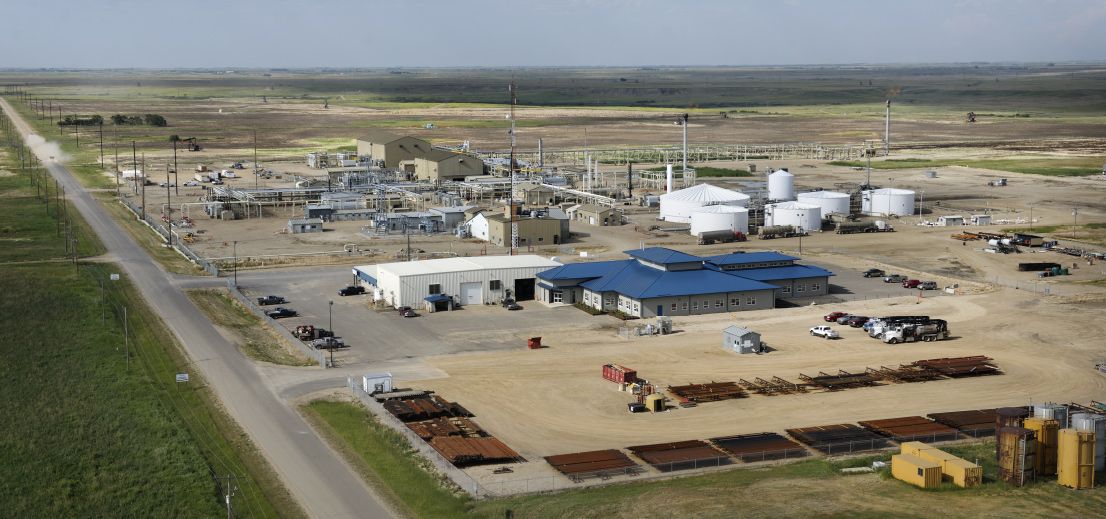 Weyburn Unit
Weyburn remains the world's largest anthropogenic CO2
sequestration project.

Year C02 Injection Began
2000
Average Annual Injection Since Inception
1,700,000 Tonnes
Total Sequestered To Date
36,000,000 Tonnes
Current Production Rates
23,000 BOE/D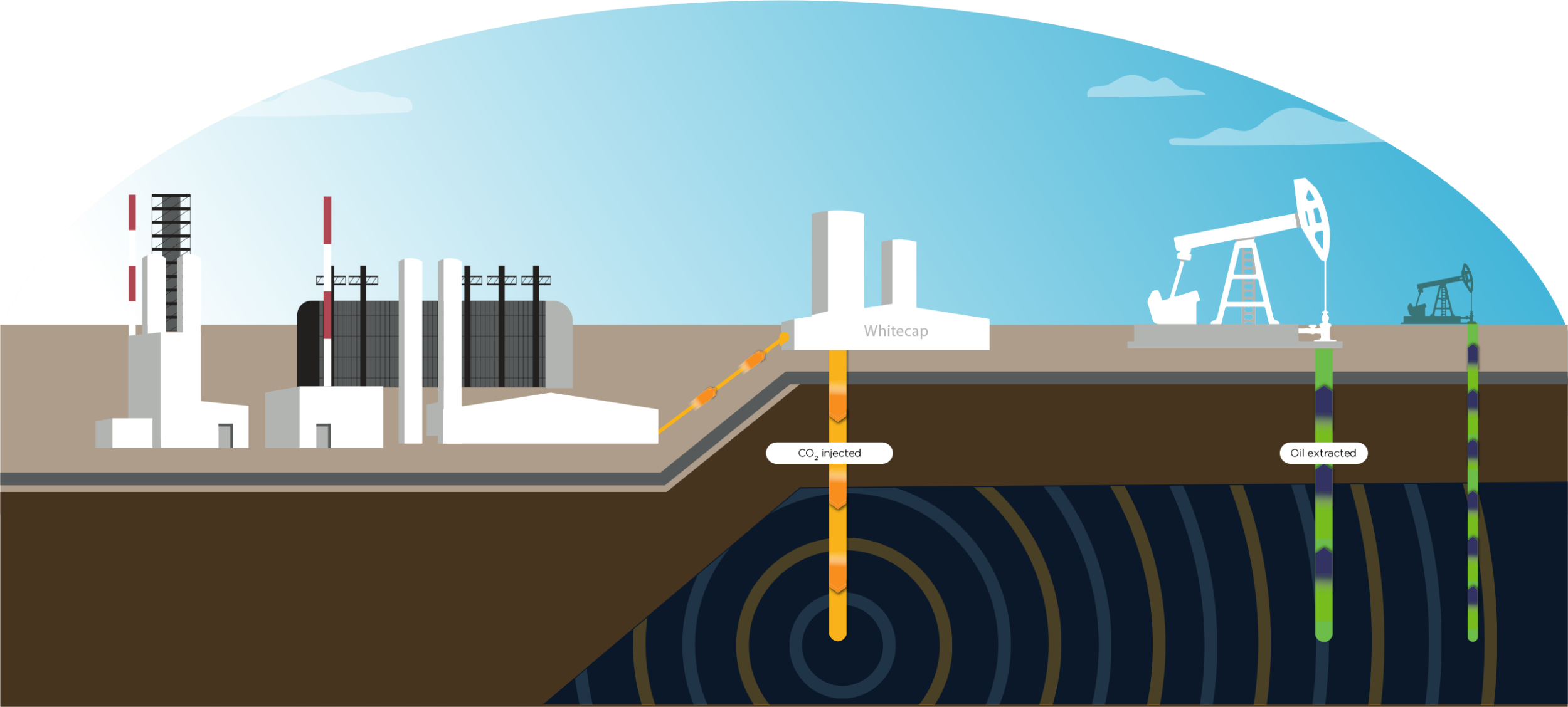 ---